Part 1 Go BC Part 2
Just got my check in the mail, along with every eligible registered British Columbian - every man, woman, and child.
BC has dug itself out of the hole quite nicely over the past several years with difficult reforms. We do have some way to go to get functioning effectively however.
The province issued the Climate Action Dividend, based on our 2008 balanced budget, which Premier Gordon Campbell boasts, reflects both a strong economy and a healthy environment. New personal and business tax reductions by 2009, will give the lowest personal taxes in Canada on incomes up to $111,000.
HOWEVER! Since the province is introducing North America's first revenue-neutral carbon tax, one might wonder if all this goodness is to soften that tax squeeze, which is meant to encourage innovation and conservation. The comprehensive carbon tax is meant to encourage individuals and businesses to reduce use of fossil fuels and related greenhouse emissions. It is revenue-neutral because, by law, all revenue raised by the carbon tax must be returned to individuals and businesses through reductions to other taxes.
Of course the $100 may be spent however we wish. Perhaps it will create some thought to the future taxation on the part of spenders as to how best conserve energy. Even buying a new pair of runners with the intention of foot power over driving is a great start.
What would you do with your $100? Quite frankly, I am a good environmental steward - walking, recycling, gardening, reducing waste, etc., and mine is going on vacation with me!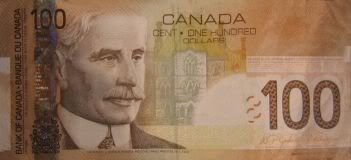 "There are two ways to live your life. One is as though nothing is a miracle. The other is as though everything is a miracle." -- Albert Einstein
Deborah Pearce is a Kelowna Business Woman & webmaster established with locals and internationals in various aspects of Interiors, Art, and Business for over 20 years. LIVING SPACES features over 140 ARTICLES on Staging, Art and Interiors.
Deborah's blog frequently features interior design, real estate, community, environmental, internet, travel, art and human interests.