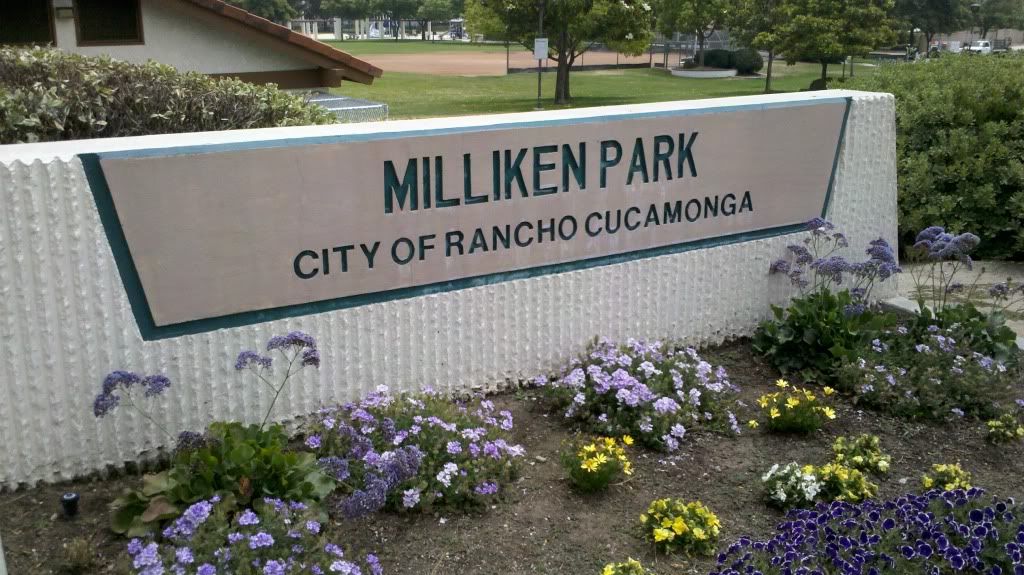 This beautiful and centralized park is located at 7699 Milliken Ave, Rancho Cucamonga, CA 91730
It has reservable shelters!
Beautiful Park!!
3 Small Covered Picnic Shelters - 1 with 3 Tables, 2 with 2 Tables (Reservable)
1 Partial Covered Picnic Shelter with 2 Tables / by Play Area (Non-reservable)
6 Open Picnic Tables (Non-reservable)
6 Barbecues (Non-reservable)
Children's Play Equipment Area
4 Recreational Basketball 1/2 Courts (Non-reservable)
1 Sand Volleyball Court (Non-reservable)
1 Grass Volleyball Court (Non-reservable)
1 Dedicated Softball/Baseball Field - 260' Outfield, 60' Base Paths, 46' Pitchers Mound w/Backstop
1 Soccer/Football Field Overlay - 240' length, 160' width - NO Goal Posts
Exercise Course (0.27 miles)
Restrooms
Parking Lot (25 spaces)
The picnic shelters at this park are reservable. For availability and reservation information please call (909) 477-2765. Taping or roping off the shelter areas or open picnic tables is NOT allowed and will be removed by Park Monitors.
With a written request, approved reservation and required fees, specialized equipment such as inflatable bounce houses are allowed in this park.