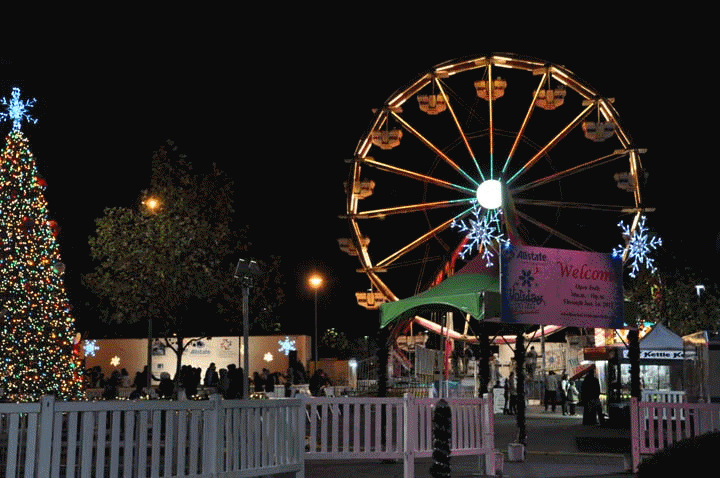 In the Greater Sacramento City of Rancho Cordova, a special attraction has been set up for the enjoyment of young and old.

The Cordova Community Council, City of Rancho Cordova, and many community partners, have for the very first time, set up a Holiday Ice Rink. This evening I was driving near the intersection of Zinfandel and Data Drives, when I came across this delightful scene next to the Rancho Cordova Community Christmas Tree.
It was fun watching adults and kids, either on the ice, or enjoying other carnival activities. Chilly winds are still lingering locally, and the wind-chill factor isn't very comfortable. Yet, the kids and older souls didn't seem to mind.

The 60 by 80 foot ice rink is located in the vibrant Capital Village area (near Highway 50).
The ice rink is open seven days a week from 10:00 am to 10:00 pm. Skating sessions are 2 hours in length.

Prices are: $8.50 per adult - $5.50 per child (12 and under and seniors 62 and older). Skate rental fee is $2.00
For more information you can click on the following link: "Cordova Community Counsel and Rancho Cordova Ice Rink"