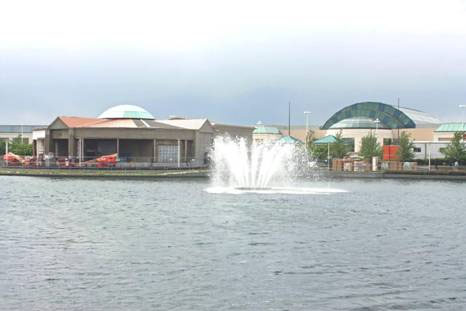 If you live in North Wilmington, Delaware then you know where to find the Brandywine Town Center. There are soon to be some minor changes to the configuration of the shopping complex.
The deed is going to be amended to allow the current owners, Acadia Realty Trust to lease about 6,000 square feet of empty space beneath the large glass dome. Acadia will also be allowed to build a 45,000 square foot detached building on the site.
Other future changes to the site will include:
• The commuter park-and-ride lot near a day care at the back of the complex by Lowes will be moved to a new location near Naamans and Shipley roads.
• Two undeveloped restaurant pads will no longer be developed and will now become open space that will include a children's play area and new walking paths.
The battle between the Brandywine Town Center and the North Wilmington Community dates back to the mid-1980's. The site was originally home to a racetrack and was rezoned for commercial use. The shopping center was originally promised to be an upscale mall to rival Concord Mall; however plans were reworked to house a commercial facility ancored by large retail stores like Target, Petsmart, Lowes, Christmas Tree Shops and a 16 screen Regal Cinema.
- - - - - - -
Billie Chubb
Chubb Realty Group
302-478-6425
"Born Here, Raised Here, Top Realtor Here."