The governor of NH, Governor John Lynch has proclaimed October as "Parent Involvement In Education Month".
This is as a result of a collaboration between NH State PIRC (Parent Information and Resource Center), The Parent Information Center (PIC) and the Department of Education.
The Parent Information Center has been promoting Parent Involvement in Education for over 30 years. They feel that every child can do better when a Parent takes an active role in his/her education. Studies have shown that students with above average parent involvement rated 30% higher improvement than students whose parents were not significantly involved.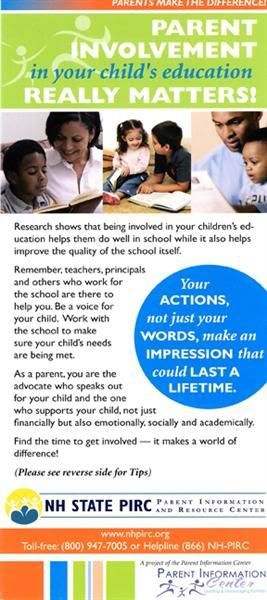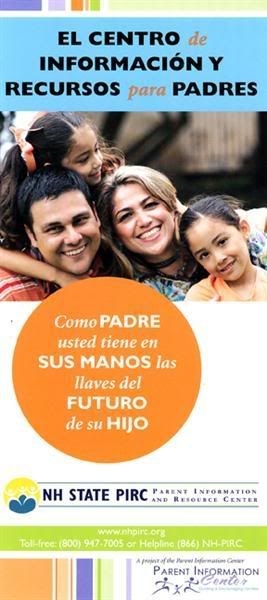 Being involved in your childs education is not as difficult as you think. There are the traditional avenues...attending parent teacher conferences,volunteering in the classroom, and getting involved with the PTA. But there are simpler strategies.....
Let your child know that school is important. Ask questions about school and homework.
Read everything that is sent home from school. Show your child that you are well informed.
Encourage your child to read at home. Maybe cut back on TV and read with them?
Interact with your child by sharing what you yourself are reading.
Challenge your child to read the book....before seeing the movie
When your child asks for help with homework...provide guidance not answers.
Ask questions and share thought that promote critical thinking. What if? Why? What? Is there another Solution?
Be willing to learn from your child.
PIC is a wonderful resource for families....with or without disabilities. Be sure to check out their website for information on resources, programs and free parent education.
Concord NH Realtor Area Information