Testimonials for ROY GIORDANO - Top Realtor with Century 21 Mack Morris Iris Lurie, 732-213-2438
As a Top Realtor there are many things I can say about the high quality of service I provide to my home seller and home buyer clients, but probably none would be as credible as testimonials from some of my recent clients themselves.
So please take a moment to read the following testimonials. I hope they indicate my experience and integrity, as well as make it clear how much I enjoy helping people with their real estate needs. As a Top local Realtor I'm pleased to share these testimonials with you.
I would be happy to email you additional testimonials if you are interested.
____________________________________________________________________________________________________
We just closed on our new dream home, this is our 3rd Real Estate transaction with Roy. After listing our recent home, Roy sold it in just 30 days for over asking price. His marketing plan was unparrelled and his negotiating skills were to 2nd to none on both the buying and selling side of the transaction. Roy was genuinly concerned about our needs and always looked out for our best interest. When Roy Giordano says he provides "Real Estate service at a higher level", he is a man of his word.
Sincerely,
Heidi and Ashley Salfarlie
Marlboro New Jersey
Roy Giordano proved himself to be an exceptional agent, using every venue available to him to market our Marlboro home and helped get out home under contract in a month. Unlike many agents who our long on talk and short on delivery; Roy did everything he said he would. We have dealt with other agents in the past and what places Roy apart is his interest in working for his clients and not "just trying to do business".
We apprecaite all of Roy's efforts for a job well done.
Sincerely,
Satyen Chandragiri
Marlboro New Jersey
Roy Giordano is a gentleman in a class all by himself. I could not have asked for better service or a warmer personality. Your company's reputation is preceded by his disciplines. This was the rollercoaster ride of all house hunting and home buying process. I was often discouraged by the home buying process; I gained strength by Roy's determination to find a home for my sons and I. We will always be grateful for his help and determination to the end. In the battlefield of life, everyone needs a buddy like Roy.
Sincerely,
Petronella Pigott
Howell NJ
Roy, I just wanted to take a moment to thank you. I don't hink we would have purchased the home we really wanted if it weren't for you. My wife and I were just talking the other day about how this was the third house we looked at with you but it was not quite in our price range the first time we saw it. Although we looked at many more houses with you it seems that you knew all along that this was the house we would end up buying. I believe if not for your patience and experience we would have settled for a house that we were not truly happy with. From the first day we met right up until and even after the closing you were there for us. You started out as our real estate agent and then becoming our friend.
Sincerely,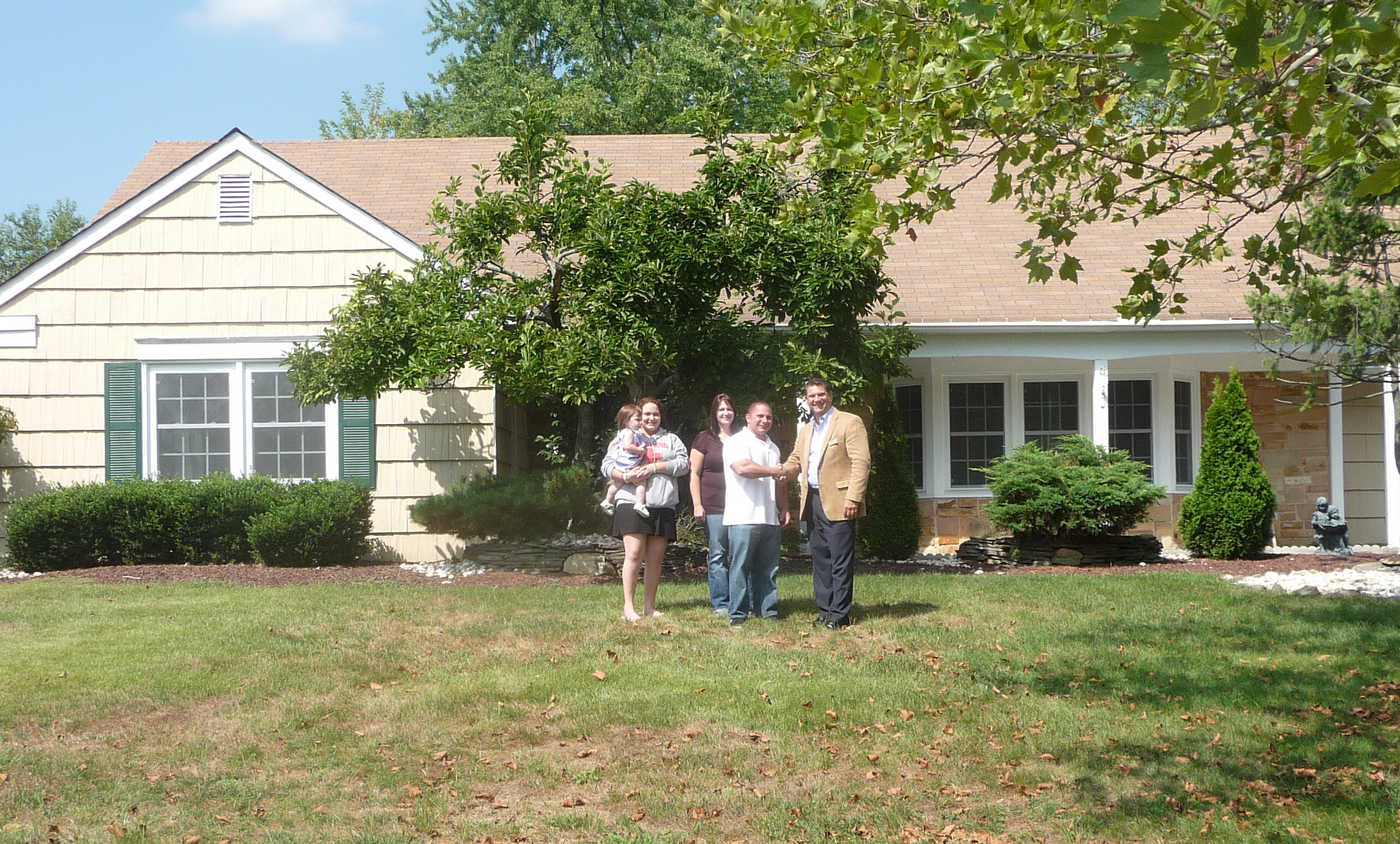 Joe Eugenio
Aberdeen, NJ
Roy,
It was a pleasure working with you. You were very helpful in finding me a suitable home. You kept me constantly informed about all the homes available in the NJ areas I was looking to purchase a home. I would certainly use you as my agent the next I am in the market for another house in this area.
Nanda Kumar Vellasamy
Metuchen NJ
Roy Giordano was great at helping us buy our first home together. He took the time to talk to my husband Larry and I on the phone about all the facets of what would be best for us when we started looking. After many hours of dedication to our needs we found the house we were looking for. The house we found had everything we needed, and he worked extra hard to help us get what we wanted. Roy was always there when we needed someone to talk to and help us whenever the need came. His expertise and honesty was very reassuring. It almost made home buying relaxing! I personally was impressed with his straightforward approach, patience, and the many extra hours he gave us to help us close on the house we would have when we got married.
Sincerely,
Donna & Larry
Somerset NJ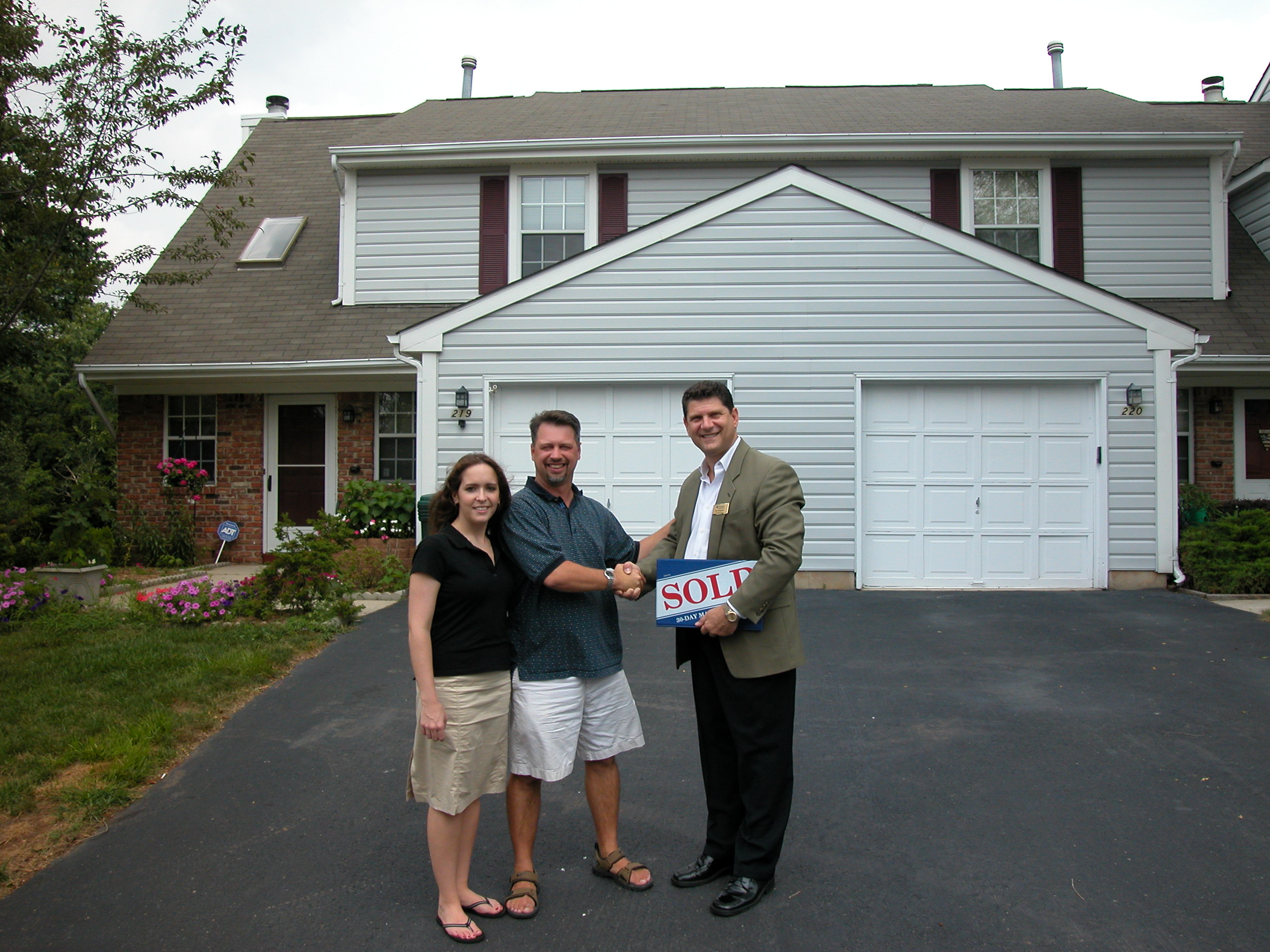 Being a first time home buyer as a young single girl can be extremely over whelming. You begin to think of all the different things that need to be done and your head will literally spin in all different directions. Once I called Roy Giordano I knew all my worries were over. While working with Roy he would always put your mind at ease and lookout for my best interest. I truly admire his dedication, commitment and professionalism that he represented throughout the entire process. Roy always went above and beyond and treated me as if I was his own daughter. Roy I could not thank you enough for making my first time homebuyer experience a real pleasure. You truly are the best!
Thanks Again,
Lauren Levenfus
Manalapan NJ
Dear Roy,
We are very pleased that we had the privilege of working with you during the sale of our home in Manalapan New Jersey. Roy, you provided us with moral support during the entire selling process. You were always positive and represented our best interests. The home-sellers tips for preparing our home for the selling market were very helpful. We were pleased that your aggressive marketing strategy attracted a large volume of prospective buyers. We admire your negotiating skills and technique. Roy, you were always available to answer our concerns, and you conscientiously were at our home for all inspections and repairs.
Roy, you remained a committed mentor, and confidant throughout the entire selling pocess. You are a true professional who is definitely a role model for others in your profession.
Thank you for everything!
Sincerely,
Gary and Linda Krynock
Manalapan NJ
Hi Roy,
Selling and Buying, everything went well. I am very happy with what you have done for me and my family. My first impression about you was right. Thank you again.
Best Regards,
Sang Yi
Hi Roy,
We just wanted to thank you for all you did for us. You were more helpful and informative than our lawyer and certainly more accessible. Thanks so very much for your kindness and help. You patiently answered all the questions that arose and we really appreciate it.
If ever you need any referrals, feel free to call because we definitely would be very happy to do so.
Thanks again for being so nice!
Joe & Marge Savignan
Manalapan NJ
Dear Roy,
Thank for finding my new home so quickly. You were very polite and professional. I always felt that you were looking out for my best interest. I love my new home.
Sincerely,
Connie DePalma
Marlboro NJ
Dear Roy,
Just wanted to thank you for helping us find the perfect Manalapan home for me and my family. I knew it took us a long time to decide on a new home but you were always there for us. We appreciated your patience, your professionalism, and knowledge of the area. I must admit we did have some fun laughing at times - which helped take away some of the stress of buying a new home. If you ever need a referral from us just let me know, we would be happy to recommend you.
Sincerely,
Debbie and Mark Alexandria
Manalapan NJ
Dear Roy,
I want to express by thanks to you for the professional way in which you handled the selling of my house. You sold it in two weeks after I put it on the market. Your presentation of the property and brochures you displayed helped in a big way. Another nicety was the flowers at the beginning and the basket of goodies after the sale was completed.
Thanks again and much success in the future.
Sincerely,
Yancey E. Zorn
Northvale NJ
I am writing this letter as a testimonial for the excellent job Roy Giordano did in the sale of my parents' home. My parents are in their late 80's and for them the idea of moving after 37 in years in their home was almost insurmountable. Roy's plan for the marketing of their home produced a well-qualified buyer. They expressed their trust that Roy had priced their home appropriately. They seemed genuinely pleased when the process was completed.
What makes me write this letter is the commitment that Roy demonstrated throughout the entire process to make sure that every detail was addressed to get my parents, my brother, and myself through the arduous tasks required to sell a home in Morganville. He took on the role of a general contractor - arranging subcontractor craftsmen to perform the work needed to get their home ready for sale and inspection. This included paying for the CO permit, buying and installing smoke detectors, and pressuring the township inspectors when they lost the ten year old oil tank decommissioning certificate. All the while he had to deal with my father who wasn't the most willing participant in all of this. Roy did all this with great charm, talent, and a real feeling of warmth for my parents. My parents' trust was so complete that they allowed Roy to deposit the settlement check into their bank in Freehold. Roy's commitment was so complete he removed the license tags of the 1987 Lincoln that was part of the deal and took them to the DMV himself.
I have already given Roy's business card to one of my parent's neighbors and I told her that he was the best person I could imagine to help her with her own sale. I hope you know how fortunate you are to have Roy Giordano representing your firm Century 21 Mack Morris Iris Lurie. I wish Roy every success in his career.
Sincerely,
Albert F. DeLoskey
Marlboro NJ
I hope you've enjoyed reading some of my many testimonials. I pride myself on total customer satisfaction on every Real Estate transaction. This mindest often requires me to go above and beyond what is normally expected of a Realtor. I'm sure you'll agree that these testimonials speak for themselves. My moto is and always has been;
" REAL ESTATE SERVICE AT A HIGHER LEVEL"
Thank you for taking the time to read my testimonials.
Roy Giordano, Broker Associate with Century 21 Mack Morris Iris Lurie