Moving to Beaverton, Oregon? Check out the Greenway neighborhood of Beaverton, Oregon is a great place for anyone wanting to move their family to Oregon. You live within 10 minutes of the Nike, Intel, Mentor Graphics and Washington Square Mall and even a couple smaller malls featuring some great stores.
In the  2000 census, the average household income for the City of Beaverton was $47,863, and is steadily growing larger, now with a population of 76,129 and growing.

Beaverton continues to grow more and more every year as people move out of Portland to live a quieter lifestyle of neighborhoods like the Greenway Neighborhood.
Beaverton, Oregon has some amazing parks thanks to public support of the Tualatin Hills Parks & Recreation department. I've written many posts on these parks over the past 4 years that you can read on LivingBeaverton.com

The Greenway neighborhoods biggest park is the 85+ acre Greenway Park, but there is also Wildhorse Park, Buckskin Park, Hiteon Park and Forest Glen Park.


During the summer a lot of these parks have great places to have picnics with your family.
Their four public schools in the area your children could be attending if you are moving a family to the area would be, Greenway Elementary, Conestoga Middle School, and Southridge High and Hiteon Elementary School that are all part of the Beaverton School District.

Click on the links below to get the state report cards for each of the three schools.
Greenway Elementry

Hiteon Elementary School

Conestoga Middle School



Crime is always a concern when moving from a different state, you really don't know the area

. I love the greenway neighborhood and have always felt safe in the park.


 The Beaverton Police have crime stats for the area and this site gives you a break down of every crime in the last year for the Greenway Neighborhood.

Click here to go the Beaverton Police Departments crimes stats page.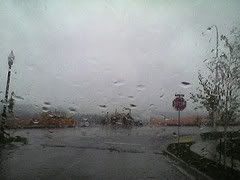 Now Oregon and the Northwest are known for the amount of rain we get, but to be honest there are a lot of cities in the United States that get a lot more

. The reason it seems like we get more is it rains more days per year, it just doesn't rain as heavy as other places. .


One nice thing about Beaverton, Oregon is the summer with the temps only reaching mid 80's
and seldom, maybe two days a year over 100 and during the winter are average is about 35 and rarely do we see anything below 15 in Beaverton.
But, I love the rain, that is what makes Oregon so green!  Click here to read my blog about the rain in Oregon.
We look forward to you coming to Oregon and especially the Greenway neighborhood, give me and my team a call, we would love to help your family home.