Sell House Fast - Ladson SC: The cost of your house will be the single most important factor in how quickly, or even if, you sell your house. With homes for sale sitting on the market for very unusually long periods of time, there is a good possibility that you can reduce the time your house is listed by pricing it right. According to the experts, the number one best selling tip of the day is to price your house just under what the current market value is when you list it.
If you take a look around your neighborhood at the homes that are for sale you'll get a good idea of what the average home similar to yours is selling for. Now look at an even more important factor. Look at which homes in your neighborhood have actually sold in the last several weeks to see what their asking prices were. This is a very key strategy to use when you price your house for sale.
A common mistake that is made among home sellers is that they tend to over value what they have. You may have paid $150k for your house and put another $25k into upgrades and repairs, which means you'll wish to get at least $175k for it. That sounds reasonable enough. The reality, though, is that if homes in your neighborhood are selling today for $140k and they are similar to yours, you won't be able to get what you want for it. If you must sell now, expect to get only what the current market will bear.
If you have lots of time to sell and have no real pressure you may be able to hold out until you get what you'd like for it. Keep in mind that the market may not go up much or very quickly. It won't be like the boom that occurred a decade ago. If you need to sell in a hurry, you can expect to get about 75% from a real estate investor who can buy it right away in most cases. They handle everything and don't charge fees. Your house can be sold to them in almost any condition. They buy all sorts of property and won't ask you to do expensive repairs or remodeling. That's what they do best, so you simply need to call them for an offer. If you accept their offer you could have your house sold in as little as a week.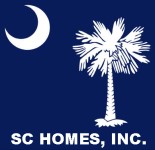 SCHomeBuyers.net is a Real Estate Investor that buys houses in the Charleston SC area. Summerville, Goose Creek, Mount Pleasant, West Ashley, and James Island. If you have a home that you need to sell, contact us to see how we can buy your houses in 7 days or less and close when you want!
We buy houses in all areas of Charleston South Carolina and Goose Creek and all surrounding areas!
Call us direct at: (843) 883-3319 to Sell Your House Fast in South Carolina!