Featured Service: Sweep it Clean!The "Sweep it Clean" Service is a Rapid Declutter service provided by The Stage Coach. If Home Staging is a tool used to help houses sell faster, then this service would be the Sledge Hammer of Home Staging Tools. There is nothing pretty or gentle about this service. We come out to the home with boxes and packing materials and start moving clutter & furnishings out of the house. As each room is completed, some light Home Staging is performed. We will work through prioritized rooms using existing possessions in order to increase the appeal of the home. This service is available in hourly blocks with a two hour minimum.
The requirements for this service are:
The house will be reasonably cleaned before our arrival.
The Home Owners must be absent from the home for the duration.
The owners must accept that we are going to handle their belongings, moving them to a predetermined neutral space, and that we may accidentally pack personal items if left out.
Packing of items is meant to reduce clutter and increase appeal, and should not be considered making items ready to move. We are not professional movers/packers and the packing is not intended to be "Move Ready."
The focus rooms are to be determined ahead of time & will be completed first. Other rooms will be handled as time allows.
Admittedly, this Service can feel a little invasive as in most cases, we turn rooms upside down in an effort to make them presentable. Here are some results from a recent service:
Sweep it Clean - Garage Before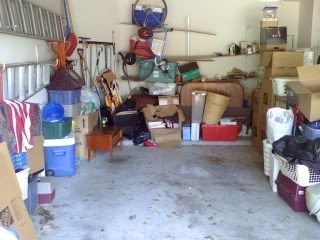 Sweep it Clean - Garage after 8 Hours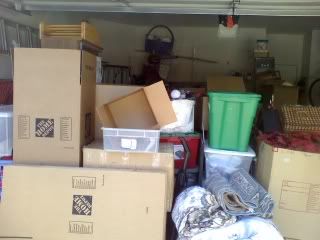 For more information on the Sweep it Clean Service, Home Staging or Customizing a Staging Services Package for your Home or Listing: